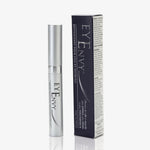 Available for purchase in store only. Please call or email us to purchase this product!
(514) 626-3987 , info@salonvibes.com
$115 3.5 ml
$75 2 ml
The EyEnvy® serum is now Canada's #1 salon exclusive lash conditioner! It is making its way across the globe and it is increasingly becoming everyone's must-have serum! The serum provides length, fullness, thickness and darkness to your own natural lashes, making you look like the star that you are.